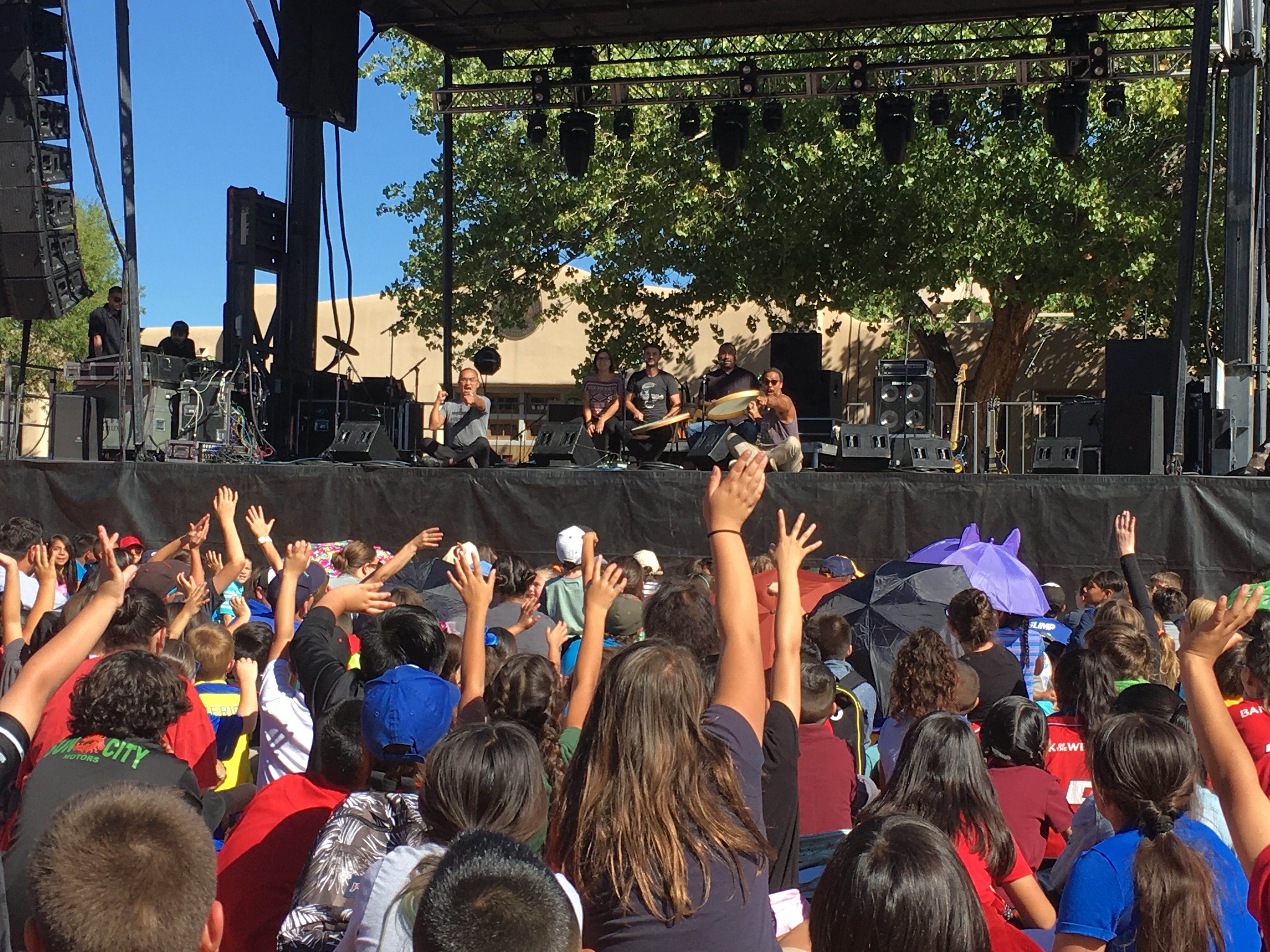 This week on The Children's Hour, travel to distant lands through song as we explore world music. Featuring performances recorded at Globalquerque 2019's school time show before an audience of a thousand kids by the Yup'ik band, Pamyua and the Garifuna Collective from Belize.
The kids also interview the best selling author of more than 20 novels for young readers, Rick Riordan.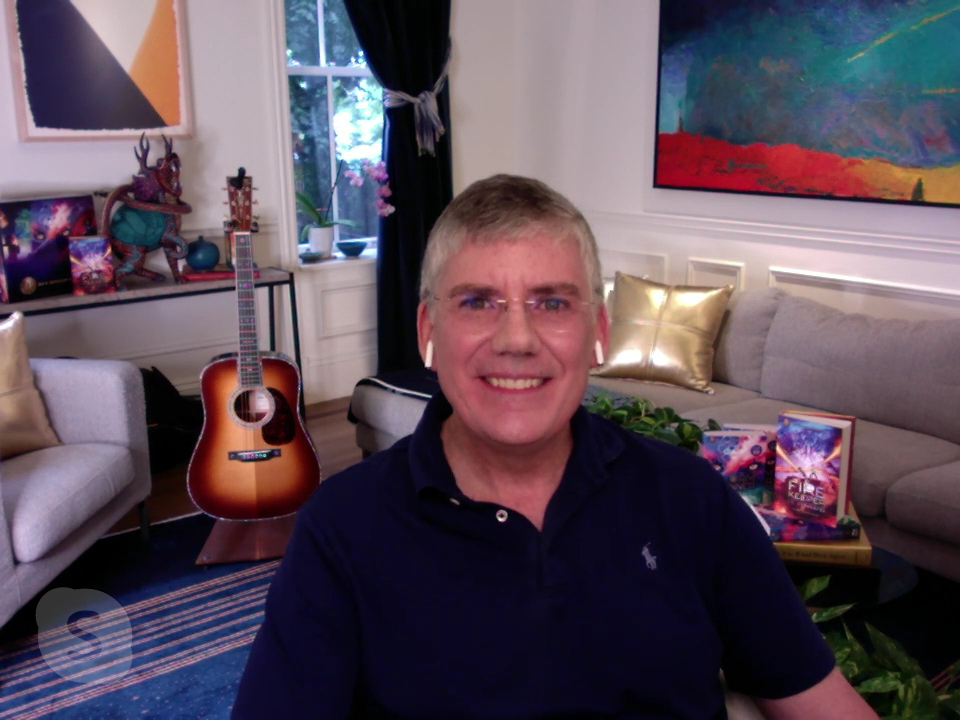 With music from Music For Little People, Agnés Akouakou, Bob Marley, Lucibela, the Yangdong Grand Singers, Pamyua, The Garifuna Collective, Oran Etkin, and Nordic Daughter.
Live streaming on our site Saturdays 9-10am Mountain Time, and rebroadcasting on KUPR-LPfm Placitas Public Radio, KWLP Peach Spring AZ, KALH Alamogordo NM, KTAL-LP Las Cruces NM, WETL South Bend IN, WCSK Kingsport TN, KCBP Modesto CA, KVRF Palmer AK, WEBR Fairfax VI, KXCR Florence OR, WCSQ Cobleskill NY, and coming soon to a station near you!  Ask your public radio station to air The Children's Hour. It's free for public radio stations.